The Best PC Gaming Experiences For Sports Fans –
Despite PC gaming being as old as the gaming industry itself, for several years, PC gamers felt short-changed when it came to the variety of sports games that were accessible to them. Unlike in the console market, game publishers have typically been hesitant to bring top-selling games to the PC.
Thankfully, things have started to change for the better and now PC gamers have more choice than ever before for sports games to scratch any competitive itch. Plus, the quality of the games that have been released on PC isn't compromised, unlike some other console-to-desktop titles and genres.
So, without further ado, here's the lowdown on the best gaming experiences for sports fans that you can play right from your PC.
FIFA 22
In the world of PC gaming, the FIFA franchise is legendary. FIFA games have been staples in the market since the 1990s and, while some editions have proven to be better than others, without fail they've been as widely available on desktop as they have on console.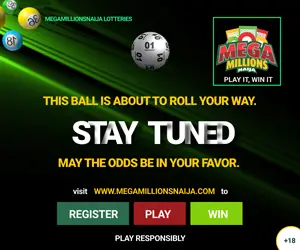 Anyone with even the slightest interest in sports and a home PC should be playing FIFA and we recommend the latest installation in the series, FIFA 22. Not only has this new edition given the gameplay a much-needed refresh, but it also features an expanded Career Mode. Plus, this time around EA has delivered the best visuals that we've seen yet.
Super Mega Baseball 3
Changing gears a little bit, next up is Super Mega Baseball 3 from Metalhead Software Inc. Despite being an indie series, the Super Mega Baseball games have been a hit with critics since day one and are comparable to AAA+ titles. Super Mega Baseball 3 is the latest iteration in the franchise and is the perfect place to start.
The great thing about this title is that it's truly designed for fans of the sport. Imagine an interactive baseball card and you have the basics of this game. The latest edition includes a wealth of features that will keep diehard baseball addicts happy, including improved on-field gameplay, new modes for default and custom ball clubs and even cross-platform play with console gamers.
Online Casino
choosing to play casino games may not be the first thing you think of when it comes to gaming experiences for sports lovers, but sports and the casino are natural partners. There's such a huge variety of casino games available to play online, from traditional classics like roulette and blackjack right the way to through to virtual reality poker games.
Sports fans, however, will no doubt be most interested in the vast array of themed slot games that are available digitally. There's a wealth of football-themed slots to discover, for example, including an official FIFA World Cup game and several slots incorporating American Football features.
Related: Does Africa Have A Strong Gaming Future?
Rocket League
From the house of Psyonix comes Rocket League. Is it a racing game or a football game? Actually, it's both. A truly innovative take on sports gaming staples, Rocket League merges the team-based competitiveness of footy games with the pure adrenaline rush of RC racing.
Ultra-competitive, the multiplayer options in this title give you a choice of teaming up as duos, trios or in larger groups and there are cross-play options available too to compete against console users. The numerous features in the game will keep you entertained no matter how much you play.
Golf With Your Friends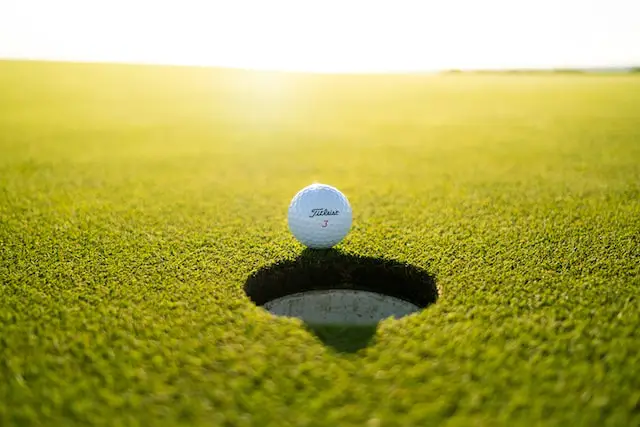 Sticking with multi-player sports games, this one does exactly what it says on the tin – so to speak. Golf With Your Friends is a fun and competitive game in which you can, well, play golf with up to 11 of your friends. And no, you don't need to possess any golf skills whatsoever to get plenty of enjoyment out of this title.
Playing mini golf online can be just as entertaining as it is playing in real life thanks to this game. Not only will you get to explore tons of themed courses, but you can even create your own thanks to the built-in editor. If you play via Steamyou can also choose to play against a wider network via the online option, or against your closest buddies using the hot seat option.
Football Manager 2022
Playing fantasy football is one thing, but why stop at just picking your dream teams? With SEGA's Football Manager franchise you can get involved in all the nitty-gritty of building and managing a top tier football club. Incredibly, the series was once considered to only have niche appeal, but the global football fan base is huge and as such, Football Manager games have grown to become super popular.
Make no mistake, Football Manager 2022 is an incredibly detailed game – this is no simple sports simulation affair. You'll take on the role of a club manager for your choice of team from 123 leagues and cover everything from on-field strategy to managing player transfers. Plus, the 22 edition has additional backroom activities to get involved in and the match engine has been given a comprehensive overhaul.
Fire Pro Wrestling World
What was once a tentative Early Access release has grown to become one of the best wrestling video games of the modern era. Developed by Spike Chunsoft, World was the 2017 entry in the long-running series but it's yet to be bettered. After the disappointment that was the exclusive Xbox 360 edition of Fire Pro Wrestling, World represented not just a return to form but signaled a new era for the gaming franchise.
In Fire Pro Wrestling World, you can expect a wealth of gaming experiences, even throwing in MMA rules, gimmick matches and New Japan Pro Wrestling matches for good measure. Meanwhile, the creation tools will have you coming up with your own power moves in no time.
EA Sports UFC 3
EA Sports UFC 3 may be about to celebrate its 5th birthday but it remains the exemplary title in the MMA-themed series. It's been the best-rated game in the combat sports genre since its release, particularly among PC gamers who have consistently been impressed by its fluid animations and smooth "rewritten striking system."
Choose from over 200 of MMA's best fighters, including Joanna Jędrzejczyk, Conor McGregor and Ronda Rousey and take control of their career path as you enter them in bouts not just under the UFC banner, but also to compete for Bellator, PFL and ONE Championship titles .
Copyright © 2021 Completesports.com All rights reserved. The information contained in Completesports.com may not be published, broadcast, rewritten, or redistributed without the prior written authority of Completesports.com.